PVC Gutters: A Plastic Replacement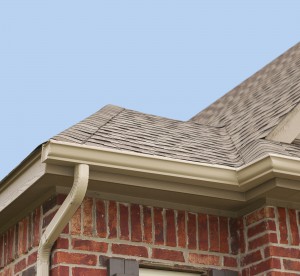 You depend on your home's gutters to direct water away from the siding. Over time, they are going to wear down, especially if you live in a town where it is constantly raining. When you get a gutter replacement, you need to look into all the materials gutters can be constructed out of. Instead of opting for the plastic variety, you should consider PVC gutters for their multiple benefits.
PVC gutters are extremely durable. They are designed to withstand all kinds of weather conditions. It does not matter if it is freezing outside or if the sun is blazing, these gutters can handle anything. You also do not have to worry about the constant exposure to water rusting the surface. One problem you may have to contend with when dealing with metal gutters is that a tiny scratch can lead to rot forming. That is not something you have to concern yourself with when you get a PVC gutter replacement.
All houses are different. Therefore, all gutters should be different as well. With PVC, your gutters can be custom designed to fit around the perimeter of your house. You do not want there to be any loose spots or else the structure is not going to be as effective of removing water from the premises.
The final benefit of getting PVC gutters is that they are one of the most cost-effective solutions to getting new gutters. They are affordable, so you can get new gutters installed before the next big storm without spending a fortune. All you need to do is be certain you hire an expert installer who does great work and can guarantee amazing results.
In today's marketplace, you have numerous options when it comes to renovating aspects of your home. When getting a gutter replacement, do not settle for less when you can get high-quality PVC gutters.