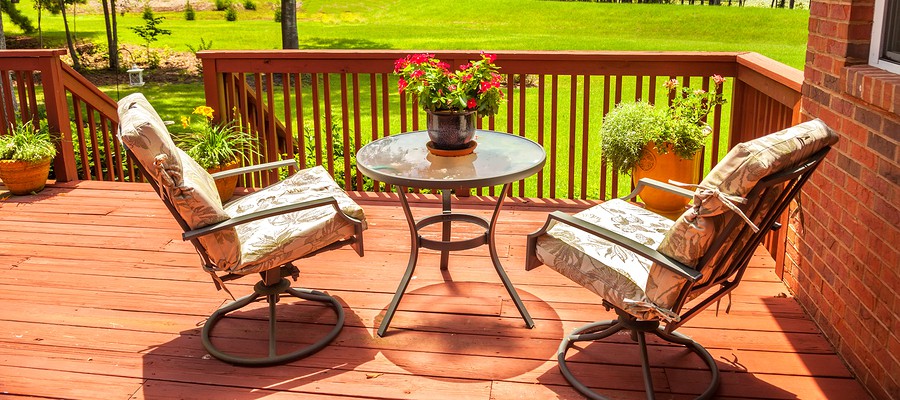 There's little more relaxing than swimming or lounging about in a pool. Those with an in-ground pool may already know the pleasures of having a deck poolside where they can soak up the sun and relax, but what of the many people who have an above-ground pool?

An above ground pool can be an investment as well, but some people don't necessarily enjoy the look of them. Why not add a wrap around deck? An elevated deck could heighten the enjoyment you get from your pool by allowing you to slide in more easily and giving you somewhere to relax poolside. Building a new one or doing a deck remodeling job is a great way to expand your outdoor living space as well. Here are a few ways a new deck could rock your backyard world.

Ways Your New Deck Could Improve Your Yard

•Provides easier access for swimming
•Creates an elevated area for lounging at poolside
•Allows you to extend your space for grilling and entertaining
•Camouflages the base of the pool

Imagine an elevated deck or even one that starts at ground level with graduated tiers leading to the top level of the pool. It could be a real focal point with built-in planters and benches or an attractive patio set. Deck remodeling of this nature could also allow using the area for entertaining or grilling with the family. Consider the material you use for your deck remodeling job. Natural wook is always beautiful and if treated and maintained properly it can keep its good looks and strength for many years. Composite lumber is also a choice and comes in many great looking finishes.

You would do well to call on construction professionals to take a look at the area and help come up with a creative plan that works and can bring the most variety of use and enjoyment. Before you know it, you could have the oasis of your dreams right in your own back yard.