Designing Your Ideal Deck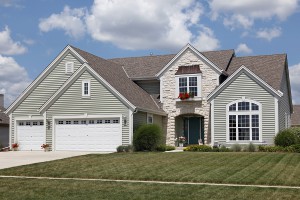 When the weather is nice, you can often find people outside enjoying their decks. However, if your house lacks a deck or yours needs an upgrade, you should think about talking to a builder who has a strong history in deck construction.
A professional builder can help you imagine your ideal deck, taking into consideration the amount of room you have and how you want to use the space. If you already have your dream deck in mind, they can help you come up with a design that can make that dream a reality.
Designing a deck involves many considerations, but one important one is whether it will fit in with the overall look and style of the house and property where it will go. A deck's style can be reflected in its layout and design, but also in the materials used to construct it. While style is a big consideration when choosing the material for your deck, the cost of those materials can also help determine what you end up using.
After the design is made and the materials have been chosen, it is finally time for the deck construction to begin. An experienced contractor in your area should be familiar with any local ordinances or zoning restrictions regarding the size, placement, and construction of a deck, as well as any requirements for building permits.
Your design will also probably include a quote for the overall cost of your new deck. This price may change some during the construction phase if any unforeseen circumstances arise, but you can expect a contractor to go over the cost and contract with you in detail before any construction begins. An initial payment for a portion of the final cost is often paid up front so that your contractor can obtain the necessary permits and purchase materials and labor for the project.
In order to find a contractor to meet your needs, you can ask friends and neighbors with decks you like for recommendations. Satisfied customers are often one of the hallmarks of a contractor that does a great job in deck construction.